Wells Beaches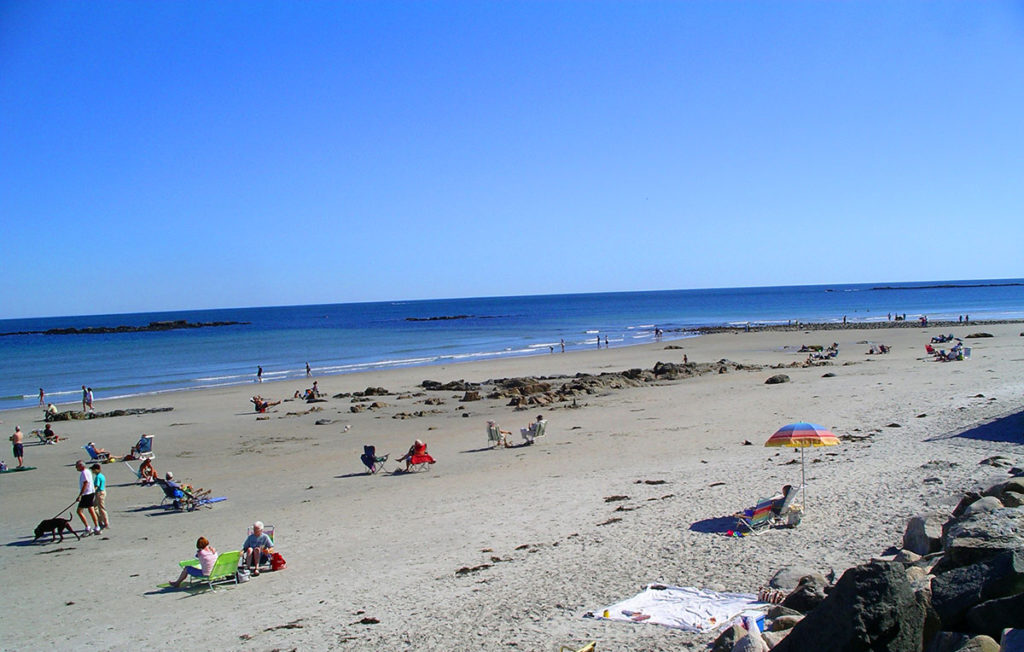 Things to Do l Wells Restaurants l Ogunquit and Kennebunkport Dining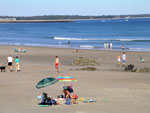 Misty Harbor is perfectly situated near several wonderful area beaches. You could visit a beach a day and stay for a week, even a month. The nearest beach to our resort is Wells Beach, which offers seven miles to explore or just relax in a chair and watch the waves. Go left out of our drive and Wells Beach is located just over a half mile from our resort as you continue down Mile Road. The Eastern most point of Wells Beach, if you take a left and continue up Atlantic Avenue to the end point, Eastern Shore offers views of the entrance to Wells Harbor and the Webhannet River.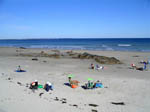 To reach Moody Beach take left out of our drive down Mile Road and turn right when you get to Ocean, follow Webhannet Drive along the ocean. It then turns into Ocean Ave and at the end of the road you will discover Moody Beach. Moody Beach is a great spot to walk or to watch the dramatic rise and fall of the tide at the end of Ocean Ave in Wells. You can walk for miles on Moody Beach which eventually becomes North Beach, then Footbridge Beach and finally Ogunquit Beach.

Another beautiful Wells Beach is on Drakes Island, reached by taking a right out of our drive and then right on to Route 1 North to Drakes Island Road. Turn right on Drakes Island Road and at the end of Drakes Island Road go right again on Island Beach Road to the end where you will find public parking, restrooms, and life guards on duty in season. During low tide, the tidal pools along the Harbor entrance are a treasure trove of sea creatures. Fisherman love this spot too since the fish like the entrance to Wells Harbor.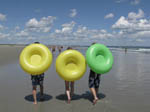 Nearby Ogunquit beaches are a short trip, starting with Footbridge Beach that you reach by (you guessed it) a Footbridge from Ocean Street. Ogunquit Beach is 3.5 miles long with soft white sand. The southwestern most point of Ogunquit Beach, Main Beach, is the most popular since it is closest to parking from Beach Street, and the inlet of the Ogunquit River – a fun place to ride the river current and tide on tubes or floats.
From Ogunquit Beach you can walk the Marginal Way, an oceanfront walkway that takes you all the way to Perkins Cove to see the unique draw bridge and of course – the boutiques, restaurants and ice cream shops.
Beyond Wells, You can travel north to visit five beaches in Kennebunk and Kennebunkport, or go south to explore York's beaches.
Things to Do l Wells Restaurants l Ogunquit and Kennebunkport Dining