2021 Nightly Rates
Dates
One Bedroom Suites*
Two Bedroom Suites

Two Bedroom Loft Suites*
Sleeps
Four Max
6 Max
8 Max
 
Midweek
Weekend
Midweek
Weekend
Midweek
Weekend
Jan 1 – May 13
99 – 119
119 – 139
129 – 139
149 – 159
149 – 159
169 – 179
May 14 – June 17
119 – 139
139 – 159
149 – 159
169 – 179
169 – 179
189 – 199
June 18 – July 1
179 – 199
199 – 219
249 – 259
269 – 279
269 – 279
289 – 299
July 2 – 4
239 – 259
239 – 259
339 – 349
339 – 349
359 – 369
359 – 369
July 5 – 15
199 – 219
219 – 239
289 – 299
309 – 319
309 – 319
329 – 339
July 16 – 22
209 – 229
229 – 249
319 – 329
319 – 329
339 – 349
339 – 349
July 23 – Aug 21
229 – 249
229 – 249
329 – 339
329 – 339
349 – 359
349 – 359
Aug 22 – 28
209 – 229
229 – 249
299 – 309
329 – 339
319 – 329
349 – 359
Aug 29 – Sept 2
169 – 189
169 – 189
199 – 209
199 – 209
219 – 229
219 – 229
Sept 3 – 5
239 – 259
239 – 259
339 – 349
339 – 349
359 – 369
359 – 369
Sept 6 – 18
119 – 139
159 – 179
169 – 179
189 – 199
189 – 199
209 – 219
Sept 19 – Oct 7
109 – 129
139 – 159
129 – 139
179 – 189
149 – 159
199 – 209
Oct 8 – 10
169 – 189
169 – 189
209 – 219
209 – 219
229 – 239
229 – 239
Oct 11 – Dec 31, 2021
99 – 119
119 – 139
129 – 139
149 – 159
149 – 159
169 – 179
 
2021 Weekly Seven Night Rates
Dates
One Bedroom Suites*
Two Bedroom Suites

Two Bedroom Loft Suites*
Jan 1 – May 13
$575 – 700
$850 – 900
$1000 – 1200
May 14 – June 17
675 – 900
950 – 1000
1100 – 1400
June 18 – July 1
975 – 1225
1650 – 1700
1800 – 2200
July 2 – 15
1300 – 1575
1900 – 2000
2100 – 2400
July 16 – 22
1400 – 1625
2000 – 2100
2200 – 2500
July 23 – Aug 21
1475 – 1700
2200 – 2250
2300 – 2600
Aug 22 – 28
1225 – 1525
2000 – 2075
2125 – 2425
Aug 29 – Sept 5
1075 – 1300
1650 – 1700
1800 – 2200
Sept 6 – Oct 10
725 – 925
1000 – 1050
1150 – 1450
Oct 11 – Dec 31
575 – 750
850 – 900
1000 – 1200
Internet Specials l Package Values l Christmas Prelude l Christmas by the Sea
*Executive Suites 135 and 170 are not included in above rates, please call for details or see our Reservations Page.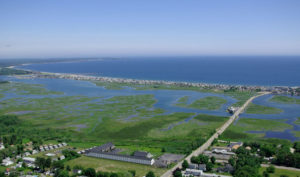 Reservations Information & Policies

One Bedroom Suites – Full Living, Kitchen and Dining Area. Most have a Queen Bed in the Bedroom and a Pull out* Queen Sofa in Living Room. Units with King beds are also available. Rates based upon up to 4 persons per unit max. We have some One Bedroom units with obstructed views due the stair well in front of the deck – these are our most economical units. We have One – One Bedroom unit that is handicap accessible. All One Bedroom Suites are located on the First Floor.

Two Bedroom Suites – Full Living, Kitchen and Dining Area. Most have a Queen Bed in each Bedroom and a Queen Pull-out* couch in the Living Room. Units with King in the Master bedroom are also available. Rates based upon up to 6 persons per unit max. All Two Bedroom Suites are 2 level units accessed on the second floor.

Two Bedroom Loft Suites – Most have a Queen Bed in each Bedroom, a Queen Pull-out* couch in the Living Room and a Queen Pullout in the Loft Area. Loft Suites sleep up to 8. We have one Loft Suite with a King in the Master.
Note: Pull Out Sofas are best suited for children or small adults as most adults simply do not find them comfortable.
*Executive Suites (Executive Suite units 135 and 170 – Please call for rates or Visit our On Line Reservations page):
Unit 135 is a One Bedroom Executive Suite End Unit with king bed, small extra private Deck accessed via a Slider.

Unit 170 is a Two Bedroom Executive Loft Suite End Unit with a Fireplace, small extra private Deck with beautiful view overlooking Rachel Carson Wildlife Refuge, This unit has a king bed in one bedroom and a queen in the other.
Kids FREE: Kids 12 & Under Stay Free. Kids do count toward overall occupancy of the unit which cannot be exceeded.

Holiday and Special Event Charges: Higher rates and minimum stays may apply for some holiday and Special Event dates including but not limited to; Presidents/Valentines Day, Memorial Day Weekend, Around July 4th, Labor Day & Columbus Day, Christmas Prelude, Christmas by the Sea and New Years Eve weekends.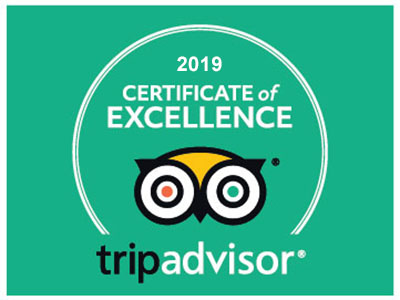 Minimum Stays: 2 Night Minimum stay is often required.

Maine Lodging Tax: All rates subject to current (9%) Maine State Lodging tax
Accommodations include daily linen swap and trash collection
All rates subject to change without notice and only confirmed for deposited reservations.

Phone: Incoming calls for guests: 207-646-8373 only, dial the 3 digit room #

Check In: 4:00 PM
Check Out: 11:00 AM
No Check Ins prior to 3PM: We fully appreciate you are anxious to start your vacation as soon as you arrive. We can make no guarantees of check in before 4pm and no check ins until 3pm at the earliest. If you would like to arrive prior to that, you are welcome to use our grounds and pool area and of course the beach. We recommend you pack a small day bag with swimsuit and you are welcome to use the changing facilities in the pool area. 2021 Note: Early access to pool area may be limited due to Covid. Restrooms and changing area will be accessible.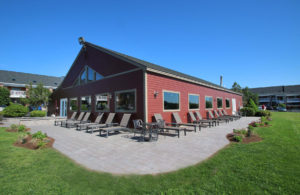 Parking is limited: Guests are allowed one parking spot per a 1 or 2 bedroom unit and two for a loft style unit. Parking will be checked nightly and additional charges will apply for all unauthorized vehicles, trailers etc. Unregistered vehicles will be towed. Check with registration office for additional information on parking. Visitng guests must also register their vehicle.
Holiday Dates and Policies:


Sunday Nights Charged at Weekend Rate and no Saturday night only stays: Presidents/Valentine, Memorial Day, Labor Day and Columbus Day Sundays.


New Years Eve – Dec 31 – No One Night Stays.
Deposit and Reservation Policies

Deposit: One Night stay is due in full at time of reservation. 50% deposit is due for two or more night stays.
Payments: Balance is due at check-in, and is payable either by Cash, MasterCard, Visa, Discover or Travelers Checks. No personal checks accepted at check-in. 
Note about using Debit cards: We will request a pre-authorization from your bank at check-in for your balance due and/or security deposit. This places a hold on these funds until check-out, funds are then either transferred or released. However it may take the bank up to 10 days to completely release the hold. For this reason we strongly recommend an alternative payment option other than debit card for your balance and security deposit. FYI: Cards that offer debit or credit typically are subject to same release timeline even if credit feature is used.
Security Deposit: Misty Harbor requires a Security Deposit for incidental charges and/or possible damages/ excessive clean-up, including but not limited to unauthorized pets or smoking in a room. Because all units are individually owned, we strictly enforce unit inspection at check-out. You will be charged for any excessive clean-up, loss or damages including compensation to other guests required due to excessive noise or disturbances after quiet hour.
Cancellation Policy: If cancelled 10 days prior to scheduled arrival, a refund will be issued minus a $25 service charge for any stay of less than a week. Cancellation of reservations of a week or more will be issued a refund minus a $100 service charge per week rented. If cancelled less than 10 days to scheduled arrival, no refund will be issued. No refunds on early departures.
Room Requests: Specific room location requests will be honored whenever possible, but not guaranteed.
No Smoking, No Vaping: All of our units are non-smoking and no vaping. Guests are no longer allowed to smoke or vape on decking out front of units. **Marijuana smoking and "vaping" are not allowed anywhere on the property. Guests may smoke in the parking lot and designated locations only. Please use the provided smoker's stations for butt disposal.
Office Hours: In Season: 8 am to 10 pm, 7 Days – Off Season: 8 am to 8 pm weekdays, 8 am to 10 pm, Friday-Saturday
Late Arrivals: Please advise the office of late arrivals.
Pets: Sorry, no pets are allowed on the property.